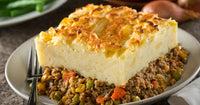 Freeze Dried Venison Hunters Pie
Our latest gourmet meal made for all your adventures. You'll taste the difference. Our version of Shepard's Pie gone wild.
Shop our Hunters Pie
Freeze Dried Beef Stroganoff
So good, a hot bowl of our flavorful protein packed Beef Stroganoff in the backcountry. This is a hearty meal with lots of Beef!
Shop Now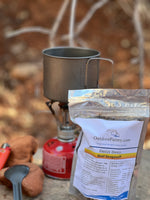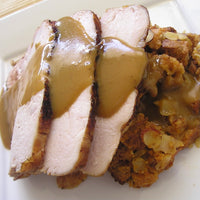 Homestyle Turkey Dinner
So good and very popular this time of year. Real roasted Turkey breast, yep.;- Homemade stuffing with veggies and our turkey gravy that makes this yummy.
Turkey Dinner
OutdoorPantry Adventure Meals
We carry a large variety of meals for all your adventures. Our meals are hearty, lightweight and take up less room in your pack and rehydrates in less than 8 minutes. We make our meals from scratch and you'll taste the difference.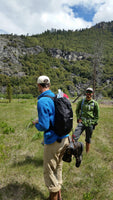 Testimonials
Freeze Dried Chicken Pot Pie

Dreaming about pot pies! When I get ready to go out on an adventure, I like comfort food. This chicken pot pie makes me feel comfortable and it's so tasty. I dream about it.

Michael P.
Freeze Dried Jerk Chicken

I just finished my OHT 164 mile thru hike. Had your meals every night for dinner. The Tex Mex Chili & Jerk Chicken were my absolute favorites. But honestly I loved all the dinner meals I had. Thanks so much for all you do to keep us crazy hikers fed.

Robert J.
Freeze Dried Bison Chili

Best ever! This product is the best freeze dried meal of my hunting career, period. Nothing else is even close for me. Thank you.

Bronson R.